ABOUT CADBURY LICKABLES MY

Try Cadbury's new Lickables with a free Pokemon gift inside!
PROJECT INFO

Offset, in collaboration with Facebook, was commissioned to produce Cadbury Lickables MY PTVC. Mobile is everything. The average person checks their phone close to 80 times a day while Milennials check their phones about 150 times a day. Mobile is where consumers watch everything, from video ads to branded content. We partnered with Facebook's Creative Shop to create a PockeTVC suite, where we recreate and optimize TV commercials for mobile. A typical PockeTVC suite consists of 8 assets, derived from the brand's original assets- recut video, short video (6 seconds or less), GIF/cinemagraph, carousel, slideshow, still image and an IG Story. These optimized assets aim to heighten brand awareness by being thumb-stopping, which extends creative sustenance for the commercial/campaign.



PROJECT
Cadbury Lickables MY Pocket TVC
CLIENT
Mondelez Cadbury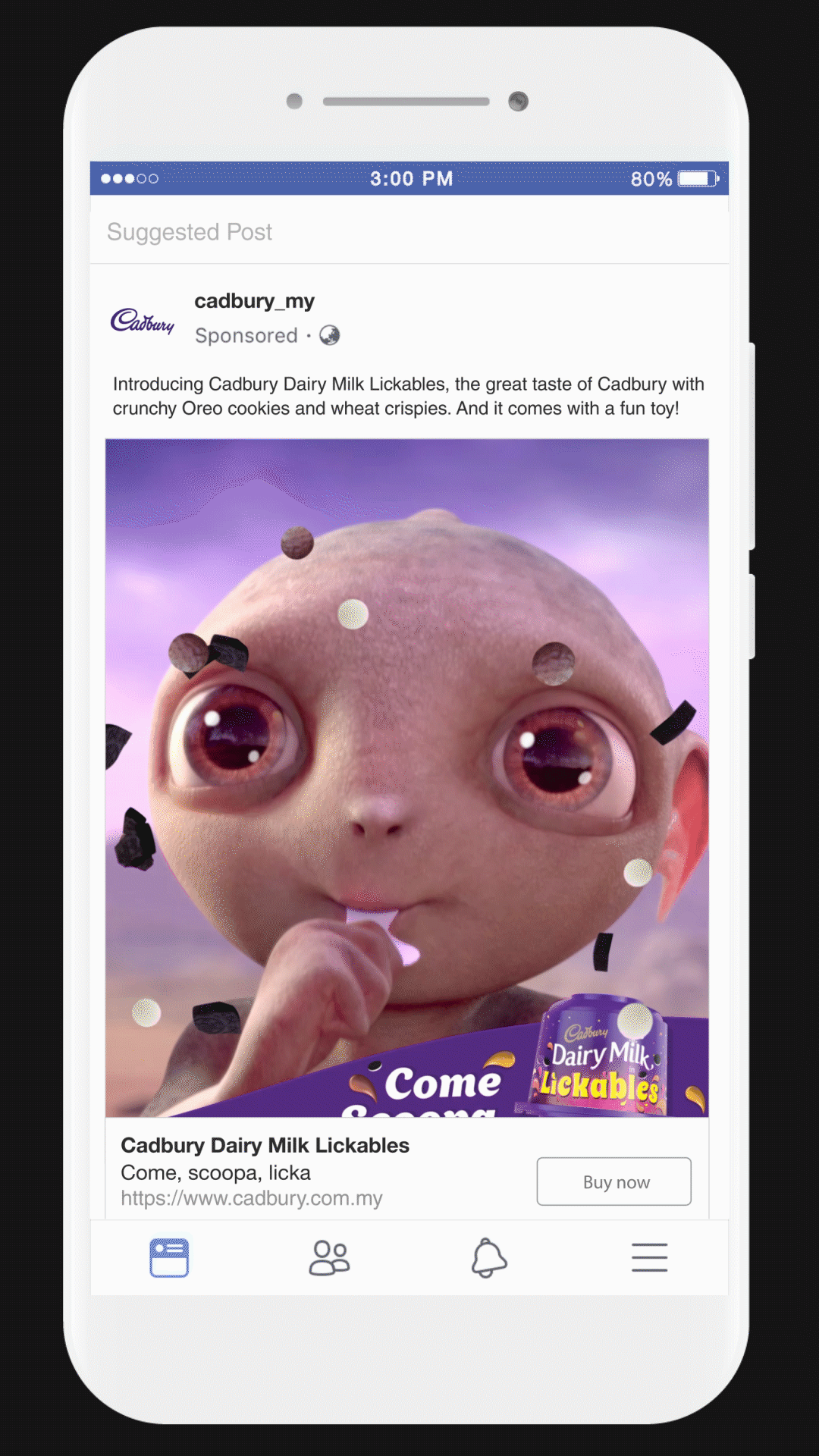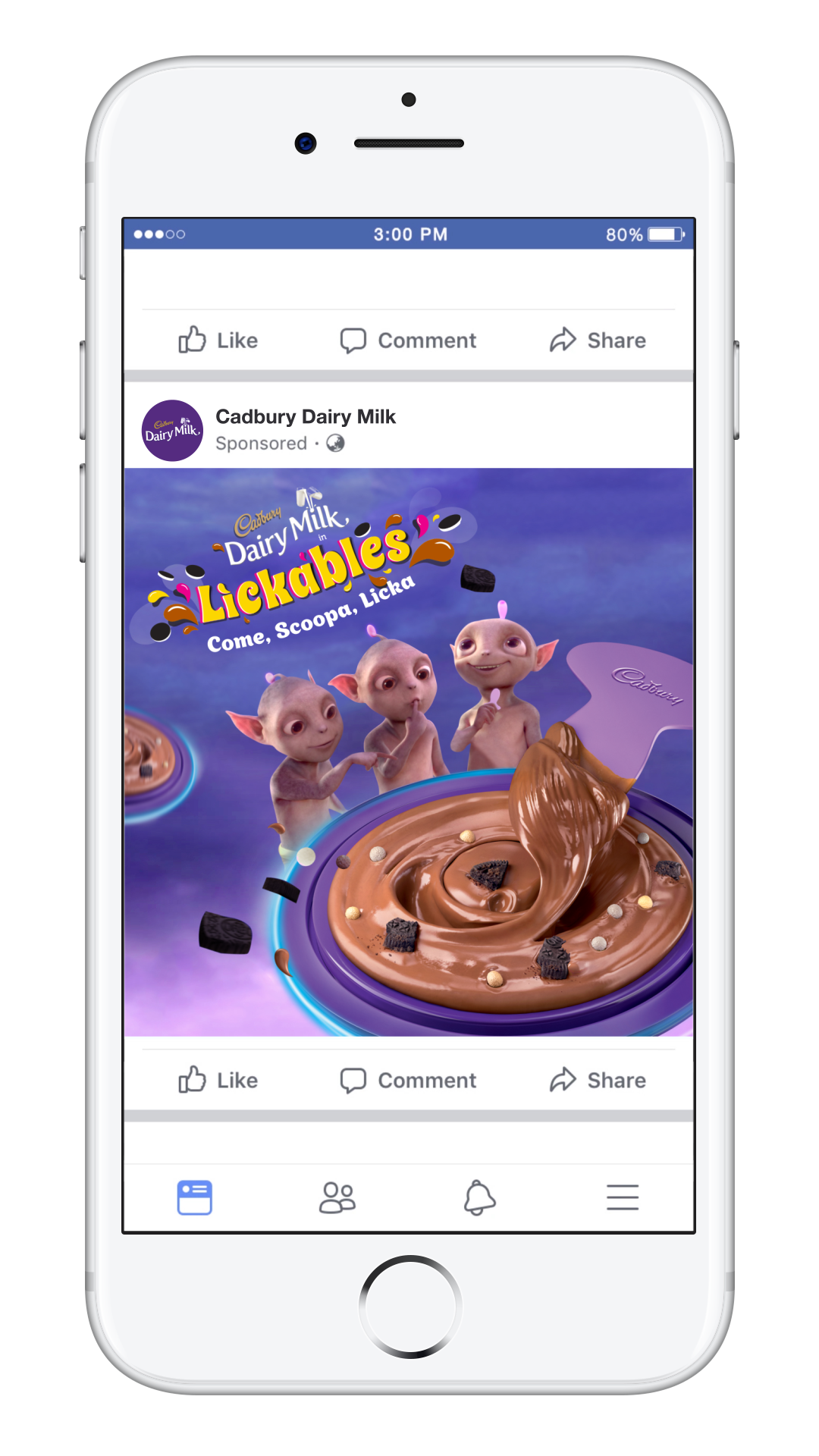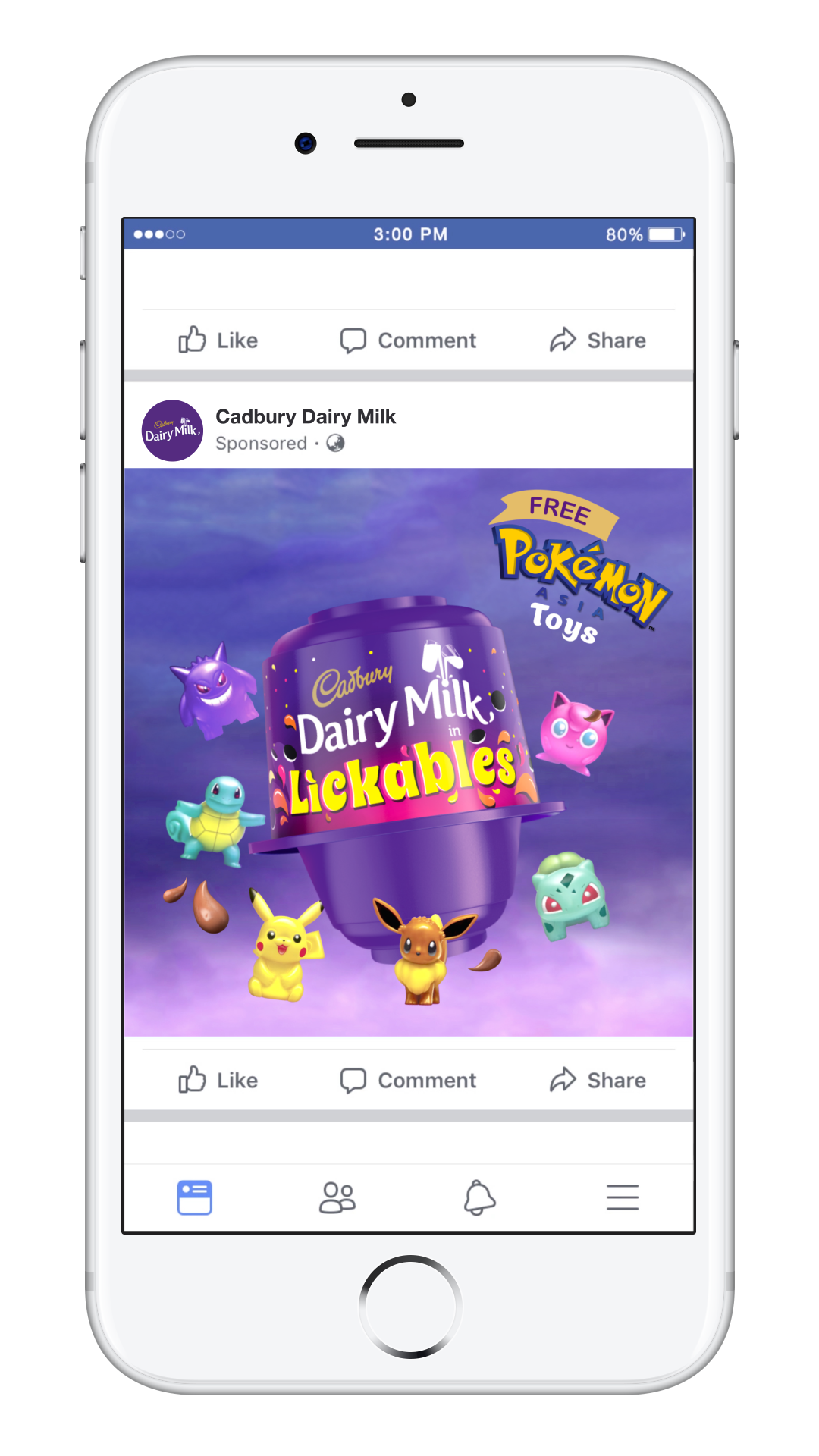 AGENCY
Facebook
ANIMATION
Offset Pte Ltd
CREATIVE DIRECTOR
Gregory Poon
DESIGNER
Alisa Mahat
Olivia Tan
EDITOR
Judy Tan
PRODUCER
Eunice Simbar